Hair Texture:  Afro Kinky Coily 4b/4c
100% Virgin Human Hair

Hair can be washed, conditioned, cut, twisted out, bantu knotted, straightened and more.

Hair Color: Natural Black, #1 Jet Black, #2 Dark Brown
Only the natural black hair can be dyed or bleached to achieve hair color as it hasn't been dyed using permanent dyes.

All wefts have already attached the clips.

Normal Volume 120 gram/set
Thick Volume 180 gram/set to 240 gram/set

Can last more than 6 months with proper maintain
Hair Specification:

Normal Volume
One bundle: 6 pieces / 22 clips
1 x 10" weft w/5 clips
2 x 7" weft w/4 clips
3 x 6" weft w/3 clips
Thick Volume

One bundle: 10 pieces / 32 clips
2 x 10" weft w/5 clips
2 x 9" weft w/4 clips
2 x 7" weft w/3 clips
2 x 4" weft w/2 clips
2 x 3" weft w/2 clips
Each thick bundle contains 10pcs which is enough for a full head especially for small/medium heads. For big hair look or large heads, 2 bundles of normal (6pcs) will be more suitable.
1. A confirmation email with all your order details will be sent to you once your order is received. And we will begin processing your order very soon. You can also track your order from your account page
2. A tracking number will be sent to you by e-mail once items shipped out.
3. Shipping details please check the following table.
| | | | |
| --- | --- | --- | --- |
| Shipping Method | Processing Time | Shipping Time | Cost |
| ECONOMIC SHIPPING | 1-2 Business Days | 25 Days | Free |
| STANDARD SHIPPING | 1-2 Business Days | 10 Days | $4.99 |
| EXPRESS SHIPPING | 1-2 Business Days |  5 Days | $19.90 |
Other Country *:
*Due to the current global pandemic, orders shipping to Russia is currently experiencing a long delay. For orders to Russia, kindly contact us before you place the order as we may not graduate the order to be delivered in the proposed timeframe.
All of our orders are shipped via DHL, FedEx, USPS, TNT, OCS, UPS, and other carriers depending on your location.
Note:
1) Delivery Time does not include the processing time required to process your order from the date your order is placed.
2) If you require customization or monogramming service, please allow for four or more working days in the processing time.
3) P.O. Boxes and Military Addresses (APO, FPO) cannot be delivered.
4) Make sure to confirm your shipping address before and after your order is placed, as later change of address may incur additional charges.
Customs and Import Duties
Sometimes the additional customs or import duties couldn't be avoided. But please don't worry. If any charged, please simply contact service@rosyqueen.com
1. Please send us a copy of the receipt of the customs duties via email.
2. Refund will be returned to you within 3-5 working days once get your receipt.
We offer easy, free exchanges for 30 days. If there's ANYTHING wrong with your order, please let us make it right!
Worried your item won't fit you? Made a mistake? Even with all the help we provide, it can happen. You have 60 days to ask for another size and we'll send it over - free of charge!
No need to worry about anything on RosyQueen - we're here to make things right ;-) Check this page out for more details.
Customer Reviews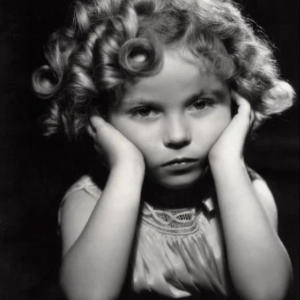 JH
09/10/2021
jmari h.

United States
I recommend this product
4b 4c review
it said it'd take 10-15 days to arrive but it took like 25. And it's great hair but it's more like 4a than 4b4c
01/11/2021
Anonymous

United States
I recommend this product
Will buy again
Great - the hair was too light. I thought 1B would a bit darker.
Amazing, hair quality is 5 stars!!!
09/22/2020
olamide C.

United States
I recommend this product
Excellent Product!
very convenient to use. No time wasting. Looks like my real hair. Wish I had bought 2 packs. Will definitely get 1 more soonest!!
09/08/2020
Verlinda D.

United States
I recommend this product
Want to become a distributor
I would like to start selling this hair wholesale
08/21/2020
Trena W.

United States
I recommend this product
Amazing!!!! Perfect texture!!!
My daughter is SO ECSTATIC about having the ability to wear her natural texture with a little more length!!! It is undetectable!! We're ordering more as soon as we can to create an even fuller effect! Thank you!!!
08/18/2020
Anonymous

United States
I recommend this product
I'd like another pack but I'm afraid to order from you all since you ignored me for so long I almost thought I was about to be ripped off
I am in love with my clip-ins....people tell me that "my" hair is beautiful all the time, it's blends so well with my natural hair. The thick bundle is more than enough, most styles, I don't even use all 10 pieces. I've never ordered clip-ins before and now Rosyqueenhair Rosyqueenhair will now be my go to. Place your order, you won't be disappointed
Shipping was super fast!!! I didn't use them but I can tell I'm gonna have fun with these match my hair perfectly.
I really like these clips-ins they blend so good with my natural hair, and the thick bundle is just right for a full head.The only con is they give me more shedding than I care to bother with but its not unbearable. I will try another bundle in the future hopefully I will get the orange satin bag:) My pics are after the hair was washed and dried and the shed after I detangled.